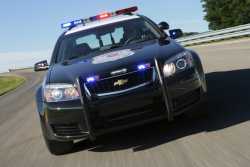 Diagnostic Trouble Code: B0072
Diagnostic Trouble Code Name: Driver Seat Belt Sensor Circuit
Vehicle Make: Chevrolet
Vehicle Model: Caprice (VE)
Diagnostic Code Entered By: ZerOne
Diagnostic Code Entered On: Wed Oct 06, 2010 11:00 pm
Please Note: The DTC Information provided has been randomly generated.
To view the correct Diagnostic Code Information, Please Login, or Register.
Diagnostic Trouble Code Description:
Tire Size Not Programmed

Possible Sensor Faults
ECM

Possible Related Diagnostic Trouble Codes
DTC P161C

Circuit / System Description
This diagnostic addresses if the ECM is not programmed with the tire size.