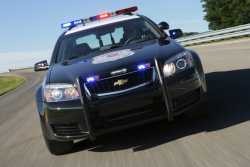 Diagnostic Trouble Code: B0085
Diagnostic Trouble Code Name: Front Driver Side Impact Circuit
Vehicle Make: Chevrolet
Vehicle Model: Caprice (VE)
Diagnostic Code Entered By: ZerOne
Diagnostic Code Entered On: Wed Oct 06, 2010 11:00 pm
Please Note: The DTC Information provided has been randomly generated.
To view the correct Diagnostic Code Information, Please Login, or Register.
Diagnostic Trouble Code Description:
Antenna Not Connected. TILA antenna not connected, External Fault

Possible Mechanical Faults
Antenna connection not made/damaged

Possible Wiring Faults
Check power available on J1/4 & earth on J1/3. Check continuity from BEM J1/7 to TILA J6/1. Check TILA.