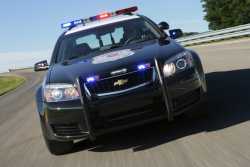 Diagnostic Trouble Code: B0228
Diagnostic Trouble Code Name: Recirculation Door Motor Circuit
Vehicle Make: Chevrolet
Vehicle Model: Caprice (VE)
Diagnostic Code Entered By: ZerOne
Diagnostic Code Entered On: Wed Oct 06, 2010 11:00 pm
Please Note: The DTC Information provided has been randomly generated.
To view the correct Diagnostic Code Information, Please Login, or Register.
Diagnostic Trouble Code Description:
Battery Current Sensor

Possible Sensor Faults
Body Control Module

Possible Related Diagnostic Trouble Codes
DTC B1516

Circuit / System Description
The battery current sensor is a 3-wire hall effect current sensor. The body control module (BCM) supplies 5?V and ground tot he battery current sensor. the battery current sensor measures the amount of current flowing to or from the battery and supplies a pulse width modulation (PWM) signal to the BCM.