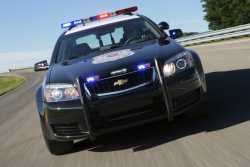 Diagnostic Trouble Code: B0253
Diagnostic Trouble Code Name: Vent/Floor Door Motor Circuit
Vehicle Make: Chevrolet
Vehicle Model: Caprice (VE)
Diagnostic Code Entered By: ZerOne
Diagnostic Code Entered On: Wed Oct 06, 2010 11:00 pm
Please Note: The DTC Information provided has been randomly generated.
To view the correct Diagnostic Code Information, Please Login, or Register.
Diagnostic Trouble Code Description:
Shifter not registering correct. Digital TR circuit failure.

Possible Mechanical Faults
Defective shifter PCB. PCB Mechanical defect with shifter mechanism

Possible Wiring Faults
Short to ground or an open circuit in TR4, TR3A, TR2 and/or TR1 circuits.