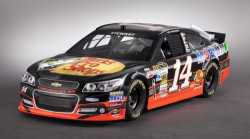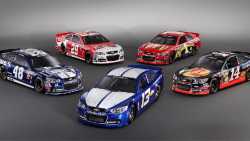 Our first official glimpse of the VF Commodore !
Chevrolet today opened a new chapter in its storied racing history, unveiling its eagerly anticipated 2013 NASCAR Chevrolet SS race car. Powered by the legendary small block V-8 engine, the rear-wheel drive performance sedan will be Chevrolets newest entry in the NASCAR Sprint Cup Series, beginning with the 2013 SpeedWeeks in Daytona, Fla.
The new NASCAR race car closely resembles the all-new rear wheel drive V-8 Chevrolet SS performance sedan that will debut early next year.