GENERAL ITEM DESCRIPTION :
VE SS and SSV V8 Front Brake Upgrade
Upgrade your Standard V6 Brakes to the larger V8 Brakes !
LOCATION :
Inner Sydney, NSW, Australia
CONDITION :
Used
PRICE :
Make me an Offer
DELIVERY / PICK UP INFORMATION :
Pick up available, Will courier at buyers expense (Around $20 to $30 to Australia)
PAYMENT OPTIONS :
Paypal, Direct Deposit, COD
CONTACT DETAILS :
PM me, or Send me an Email using the Email button below
PICTURES :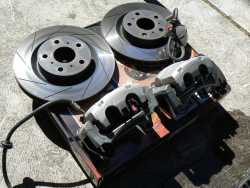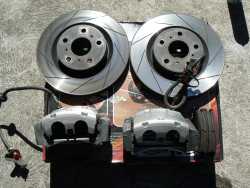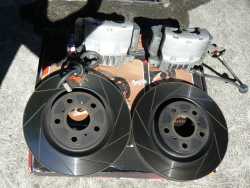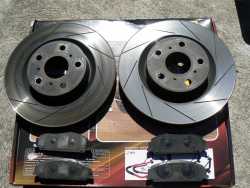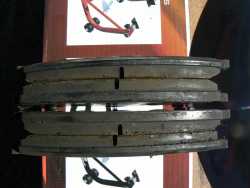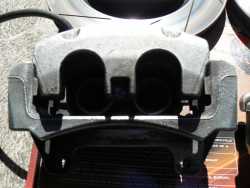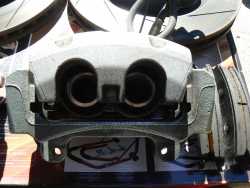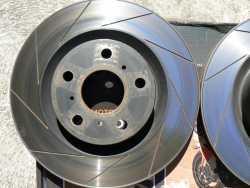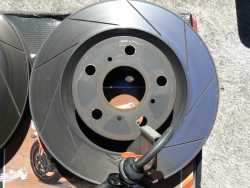 Other Description
I have for sale front V8 Brake Calipers, V8 Caliper Carriers, Brake Lines, Bendix Ultimate Brake Pads, and DBA Street Series Slotted Rotors
The DBA Slotted Rotors and the Brake Pads have done a genuine 5000Kms since new, and were fitted just over a year ago (June 2011).
These items are in excellent condition, and as you can see from the the above pictures, the pads still have over 90% of the brake material left on them.
The brake rotors have never been machined, and do not require machining. They are not warped, distorted, and were very carefully removed from the vehicle.
The Brake Pads are Bendix Ultimates PN# DB1765
The Front Rotors are DBA Street Series Directional Slotted Front Right DBA2028SR
And DBA Street Series Directional Slotted Front Left DBA2028SL
Please Note : The front brake calipers are the same as V6 models, (and use the same brake pads as V6 models)
however the V8 brake caliper carrier is larger, allowing for these bigger V8 brake rotors to be fitted.
This would make an excellent budget brake upgrade, and the brake calipers, carriers and brake lines are in excellent condition.
This kit would also be ideal for anyone wanting to properly paint their brake calipers and carriers, as these calipers and carriers are relatively clean, and would require a minimal amount of work to prepare for painting.
For more information on what is required to change the front brakes on a VE Commodore, please visit This Website
Because of the weight of this kit, shipping will be via courier, and depending on your distance from Sydney, NSW, the cost will be between $20 to $30
Message me with your postcode, and I will find out the exact cost for shipping.
If you have any questions, please feel free to send me a message !